Agency and Broker Partnerships
109

Partnerships
Impacting Our Communities Together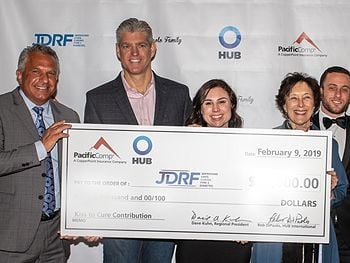 CopperClub & Charity Partnerships
Highlights of our recent collaborations:

"I believe Copperpoint Insurance Company and its employees do more charitable service and giving in Arizona than any other insurance company.
It must be because they are the ONLY Arizona headquartered Insurance Company!"

"Our partnership with CopperPoint assisted in protecting businesses across Arizona. CopperPoint's consideration and generosity allowed Future Forward Foundation to plant vegetables and feed families in Pinal County, ultimately teaching families to become self-sufficient."

"I would like to thank CopperPoint for their unwavering commitment to the general good health of society. I am particularly grateful for their support to those who are chronically affected by Type 1 diabetes, such as my son who was diagnosed as T1D at age 2 and is now 28 years of age. Thank you to CopperPoint for their commitment to the human race!"