CEO Message - March 16, 2020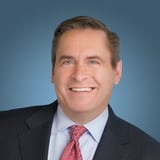 Dear Valued Business Partner:
Given the COVID-19 pandemic, the health and well-being of our employees, business partners and customers are our highest priority. Our teams are closely monitoring the situation, and the recommendations from the health experts at the Centers for Disease Control (CDC) and public health officials in each of the states that we serve.
Everyone at the CopperPoint Family of Insurance Companies is committed to maintaining our normal business operations as seamlessly as possible during this challenging time. In an abundance of caution, we are restricting all non-essential business travel and office visits, and we are checking with you before any of our employees visit any agency or customer location. Our offices are open except for the San Francisco Bay area at this time. We are instituting employee remote work to ensure employee safety and do our part to reduce virus transmission.
We want to assure you that we will remain committed and responsive to your business needs. For the last several weeks we have been rigorously conducting business continuity assessments for each of our locations to prepare for any scenario we may face. Our business systems are fully operational; please trust with full confidence that your local service, claims, and risk management teams are here and ready when you need us.
Claims should be immediately reported. The facts around any potential claims should be carefully and thoroughly documented, including other workers the claimant was near or in contact with, to assist in the investigation of the claim. Report a claim following the normal process that you currently use.
As circumstances continue to develop, we will closely monitor guidance from the CDC and local health officials and rely on their recommendations and expertise. Thank you for your understanding and trust in the CopperPoint Family of Insurance Companies during these unique and challenging circumstances.
If you have specific questions, please contact your Underwriter or Service Team.
Sincerely,
Marc Schmittlein
President and CEO
CopperPoint Insurance Companies