CopperPoint is unique
in our approach,
growth and success.
A Strong Family of Companies
As a western-based, super regional commercial insurance company, we realize there is strength in numbers. The CopperPoint Family of Insurance Companies includes CopperPoint and Alaska National, a powerful partnership of insurance carriers who do more together. Our family of companies includes nearly 100 years of insurance expertise and service excellence.
All CopperPoint Family of Insurance Companies are rated A (Excellent) by AM Best. The official recognition of our financial strength and stability from AM Best is confirmation of our strong performance, robust balance sheet, geographic diversification and product strength.
Our family of companies has grown through M&A activity and organic expansion, both of which has led to our transformation as a company.
Founded in 1925 in Phoenix, AZ, we have been serving our customers for nearly 100 years.
View our timeline for major milestones in our company history.
Company Overview
We are a western-based super regional commercial insurance company and a leading provider of workers' compensation and commercial insurance solutions.
Today, we have an expanded offering of insurance products in all customer segments, a growing footprint in 10 core states and are strongly positioned to meet the evolving needs of our agency/brokers and customers.
$4.8 Billion in Assets
$1.4 Billion in Surplus
$668 Million in Gross Written Premium
99.4% Combined Ratio
10 State Western Footprint
26 States Licensed
Rated A (Excellent) by AM Best
750 Employees
21 US Ranking in Workers' Compensation
---
*As of December 31, 2019

12 Local Offices
Anchorage, AK | Boise, ID | Denver, CO | Irvine, CA | Las Vegas, NV | Phoenix, AZ | Portland, OR | Seattle, WA | South San Francisco, CA | Tucson, AZ | Walnut Creek, CA | Westlake Village, CA
Get to Know Us
Our local, personalized way of doing business, our deep industry expertise and our caring, efficient support services define our value proposition and are the hallmark of our success.
At our core is a compassionate, responsive team of 750 employees who offer insurance expertise and the highest quality service.
As our family grows, each company's brand reputation, products and services, collaborative culture, operating results and employee talent and expertise are all accretive to the CopperPoint family.
Working as one, the CopperPoint Family of Insurance Companies can do more together than we could each do individually.
2019 Annual Report Corporate Overview 2019 Community Giving Report
Industry Awards & Recognition
We are honored to be recognized for our impact in the business and nonprofit communities.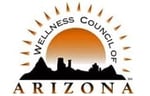 Senior Leadership Award
Marc Schmittlein, President & CEO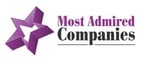 Most Admired Companies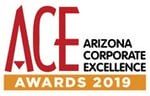 Arizona Corporate Excellence Awards
11th Largest Private Company