CEO Message - June 17, 2020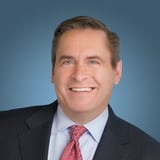 Dear Valued Policyholder:
We recognize that your business may be facing significant challenges during this period of COVID-19 and economic disruption. We value our relationship with you and want to help address the financial situation you may be facing during these extraordinary times.
We have implemented temporary business procedures to provide flexibility, should you be challenged to pay your insurance policy premium:
Policy cancellations have been suspended for non-payment until June 1, 2020.
On your normal bill date, please pay what you can. We will accept partial policy premium payments.
Unpaid premium will be added to future installments after June 1, 2020.
We recognize that if you do not make full premium payments, you will accumulate a balance due. We are working on solutions to help spread deferred balances over several installments to help with your return to normalcy.
Workers' Compensation
If your payroll is impacted by a reduction or change in your employee workforce, you can reduce current premiums, in accordance with NCCI* rules as of March 1st and WCIRB as of March 19th:
Furloughed employees being paid will not be counted in payroll and premium calculation. For policies on a reporting plan, class code 0012 will be added with zero rate, and the employer enters what would have been the payroll for furloughed workers and the resulting charge is $0.
Employees transferred from their regular job duties to a "clerical role" can be temporarily reclassified

as a clerical worker.

Payroll can be reduced by endorsement and/or interim audits where applicable. Final payroll, will be determined following normal audit procedures at the end of your policy term. We encourage you to continue to remit payroll reports per your normal reporting schedule.

Employers are required to maintain accurate records that document any change in duties and that segregate payments in response to the COVID-19.
Liability, Auto, Other Lines
For exposure changes in liability, auto and other lines, please work with your agent/broker to provide those updates.
Our team is committed to working closely with you through these trying times.
Please contact your agent/broker with any questions. Or call us at 800-221-0152, for further information. Our COVID-19 Resource Center on our website has the latest information and FAQs.
Thank you for your business. My wish is for our great country to work together to rebound and face the challenges of COVID-19 united in the prospect of a brighter future.
Sincerely,
Marc E. Schmittlein
President & CEO
CopperPoint Insurance Companies
---
*NCCI states in our core footprint include Alaska, Arizona, Colorado, Idaho, Nevada, New Mexico, Oregon, Utah. Washington is a monopolistic state. California has its own rating bureau (WCIRB) which will be taking similar action.